STEAM is an acronym for science, technology, engineering, arts and mathematics. This approach to learning emphasizes opportunities that allow students to problem solve, think critically, collaborate, and innovate. 
Our student experience provides not only a STEAM approach but also a STEAM Culture that embraces a growth mindset and allows students to realize that one's first attempt may not always be the best solution. This STEAM Culture also includes building relationships with community partners that allow students to solve real-world problems and provide mentorships. Through this process, our students are exposed to career paths they may have never known or considered. 
Our classrooms promote inquiry through class discussions, peer collaboration, and utilizing the Warrior Design Process in all subjects. Our curriculum infuses STEAM through problem-based learning where students can learn, create, collaborate and solve problems by adopting design-thinking. STEAM learning also encourages faculty collaboration as they develop cross-curricular projects that tap into different student interests and preferences for learning.
Academic excellence extends beyond the classroom, as IWA recognizes the importance of developing well-rounded students. Our students have opportunities to experience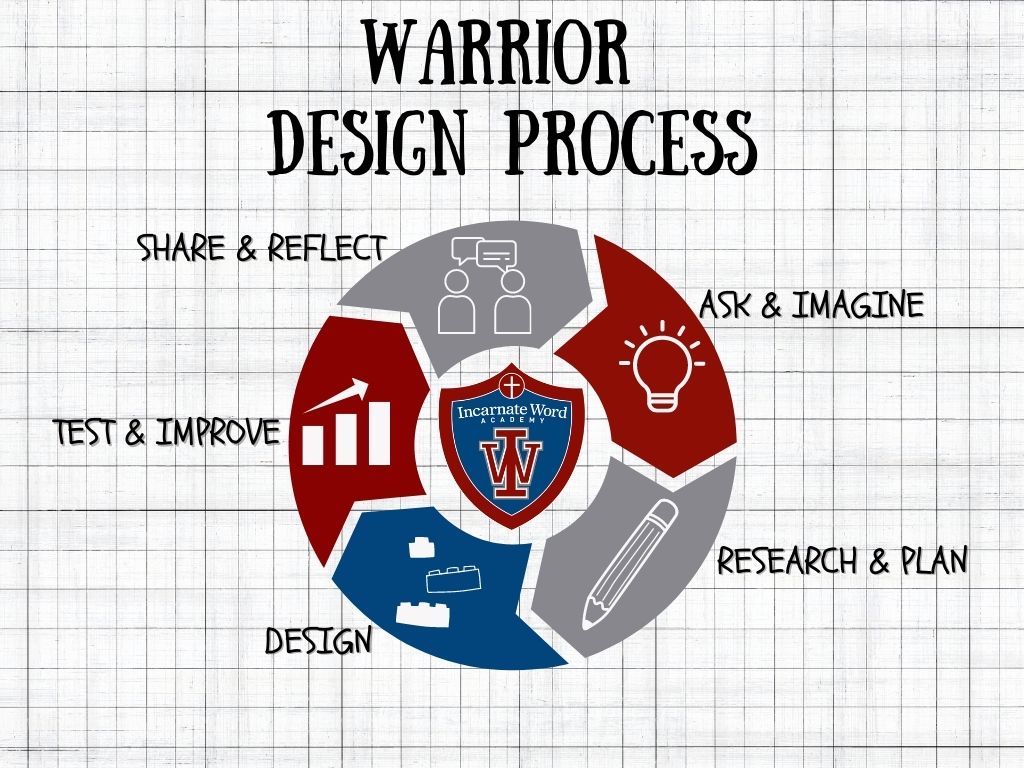 clubs and activities in academics, athletics, arts, and service. The Sean P. Bush '09 Technology Center ensures that students are learning 21st century skills to enhance their education and prepare them for high school, college and beyond. Available technology includes laptops with dual monitor screens, 3D printers, a laser engraver, drawing tablets, digital embroidery and sewing machines, coding and programming opportunities, and more. Coupling a challenging curriculum with extracurricular activities engages students and fosters a life-long passion for learning.
Learn, create and collaborate.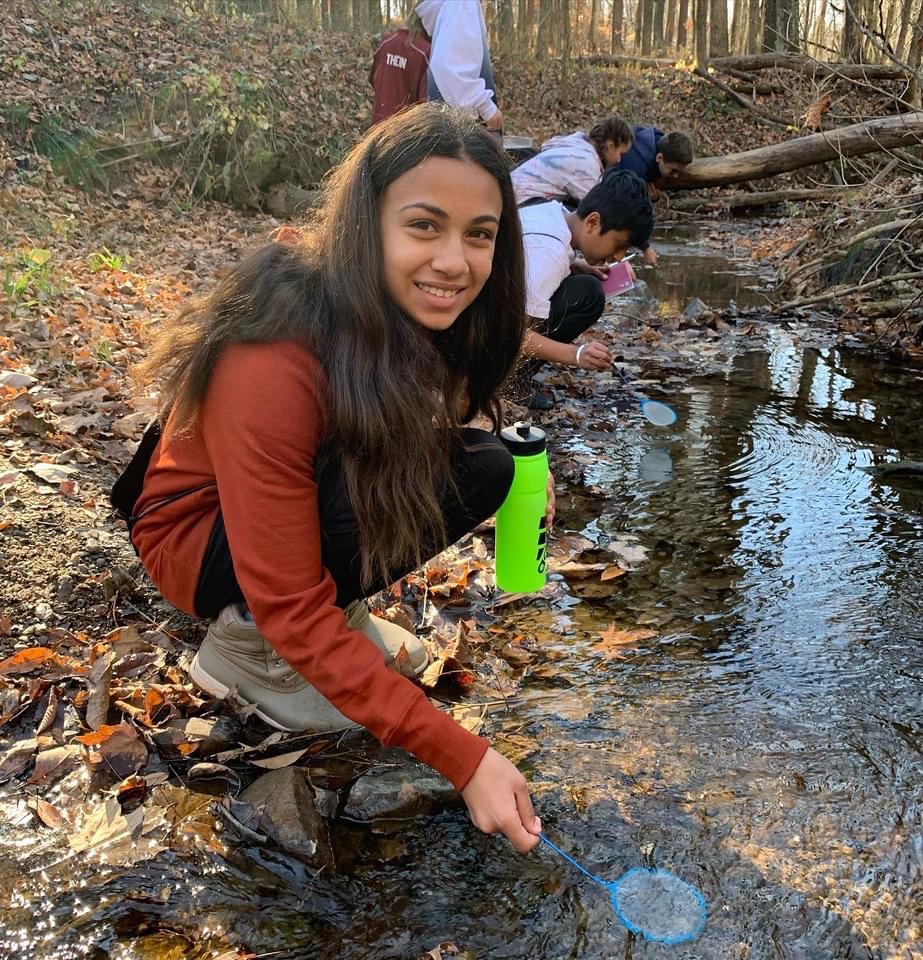 From classrooms to clubs, our students have many opportunities to learn in the real world. Our Kinder Prep students have a partnership with the Strongsville Vitalia senior center, visiting the residents throughout the year. Students in 6th grade attend Camp NUHOP every fall for hands-on learning experiences. Our 8th grade students annually attend Cedar Point to experience real-world applications of Physics, Math, and Engineering standards. Our Animal Camp in the summer partners with the Berea Animal Animal Shelter so that students can learn about animal care, while offering their time and service. Students can also participate in various service opportunities such as lending a hand at a local food bank.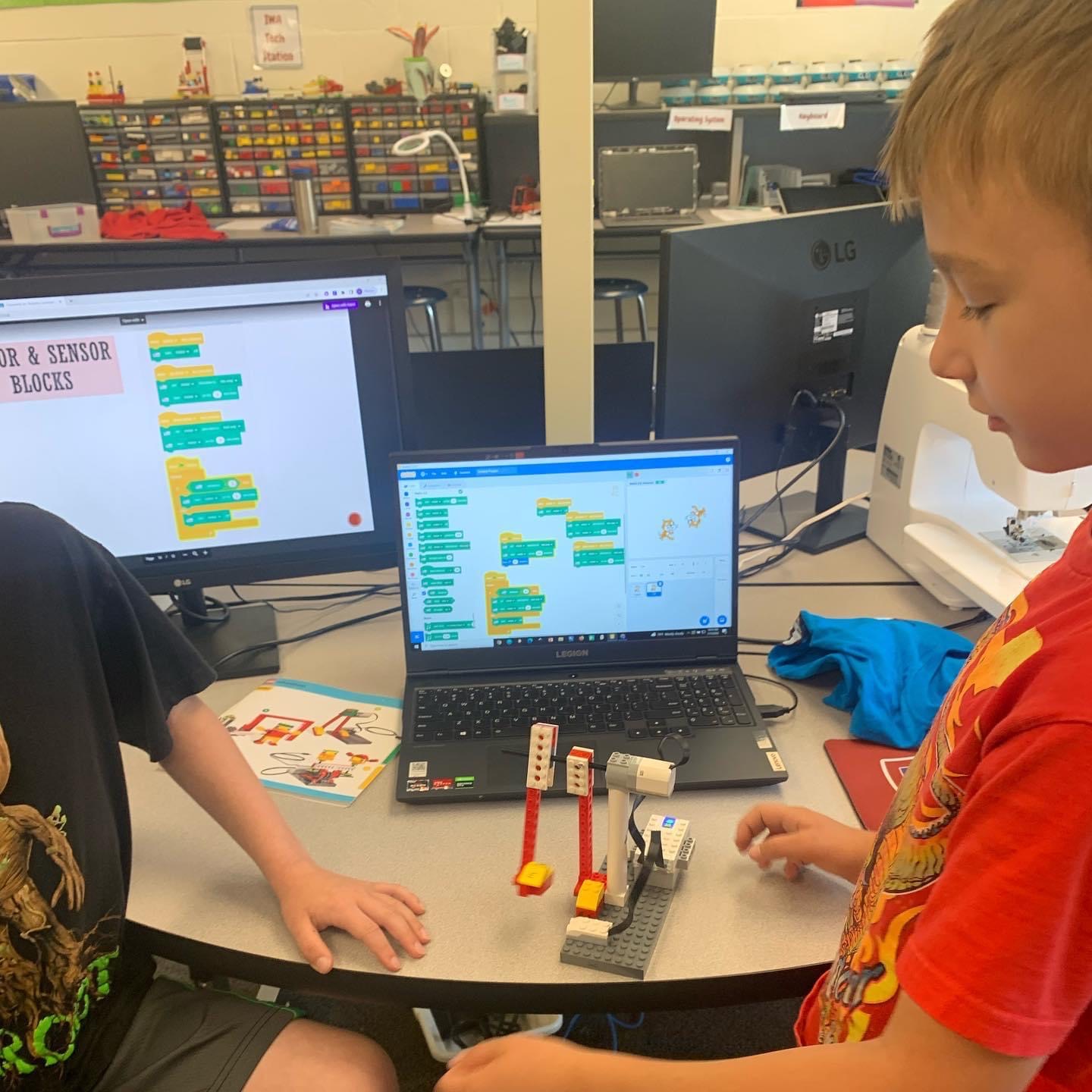 SEAN P. BUSH '09 TECHNOLOGY CENTER
 Sean P. Bush '09 was a beloved IWA alum who had a passion for technology, always pushing the boundaries to ensure that students at IWA were exposed to next level computer science learning. Today, our Sean P. Bush '09 Technology Center boasts 3D laser printers, Finch and LEGO robotics, sewing machines, digital drawing pads, a digital embroidery machine, and space for our student Tech Team to repair devices.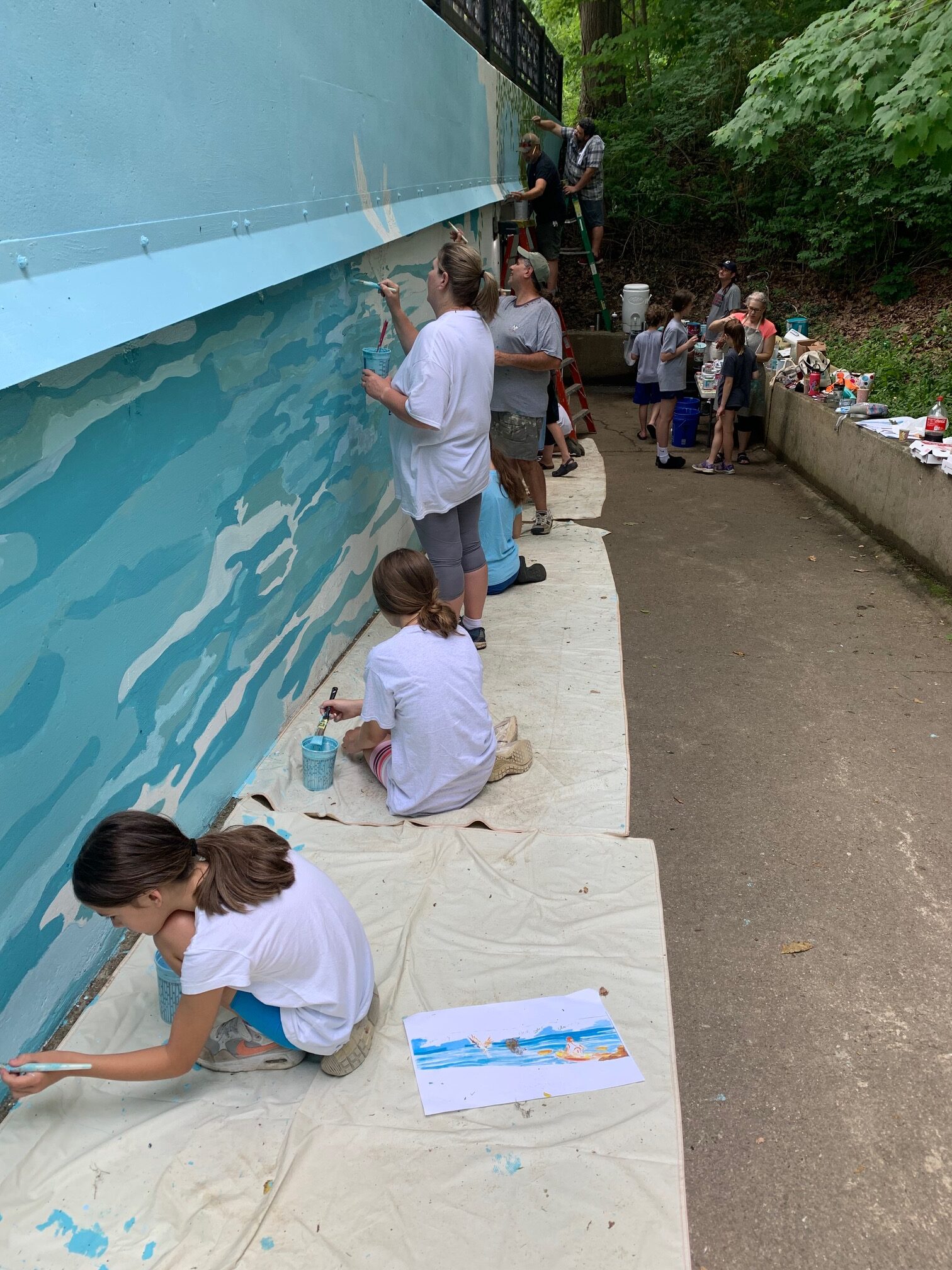 Problem-based learning allows students to learn, create, collaborate and solve real world problems by adopting design-thinking. This pedagogical method helps establish and develop community partnerships. Some of our partnerships include the Cuyahoga Metroparks, the Cleveland Zoo, Young Entrepreneurs Institute (Y.E.I.), Great Lakes Science Center, Achievement Centers for Children, Baldwin Wallace University, local artist Bernadette Glorioso, and local architect Jeffery Grusenmeyer.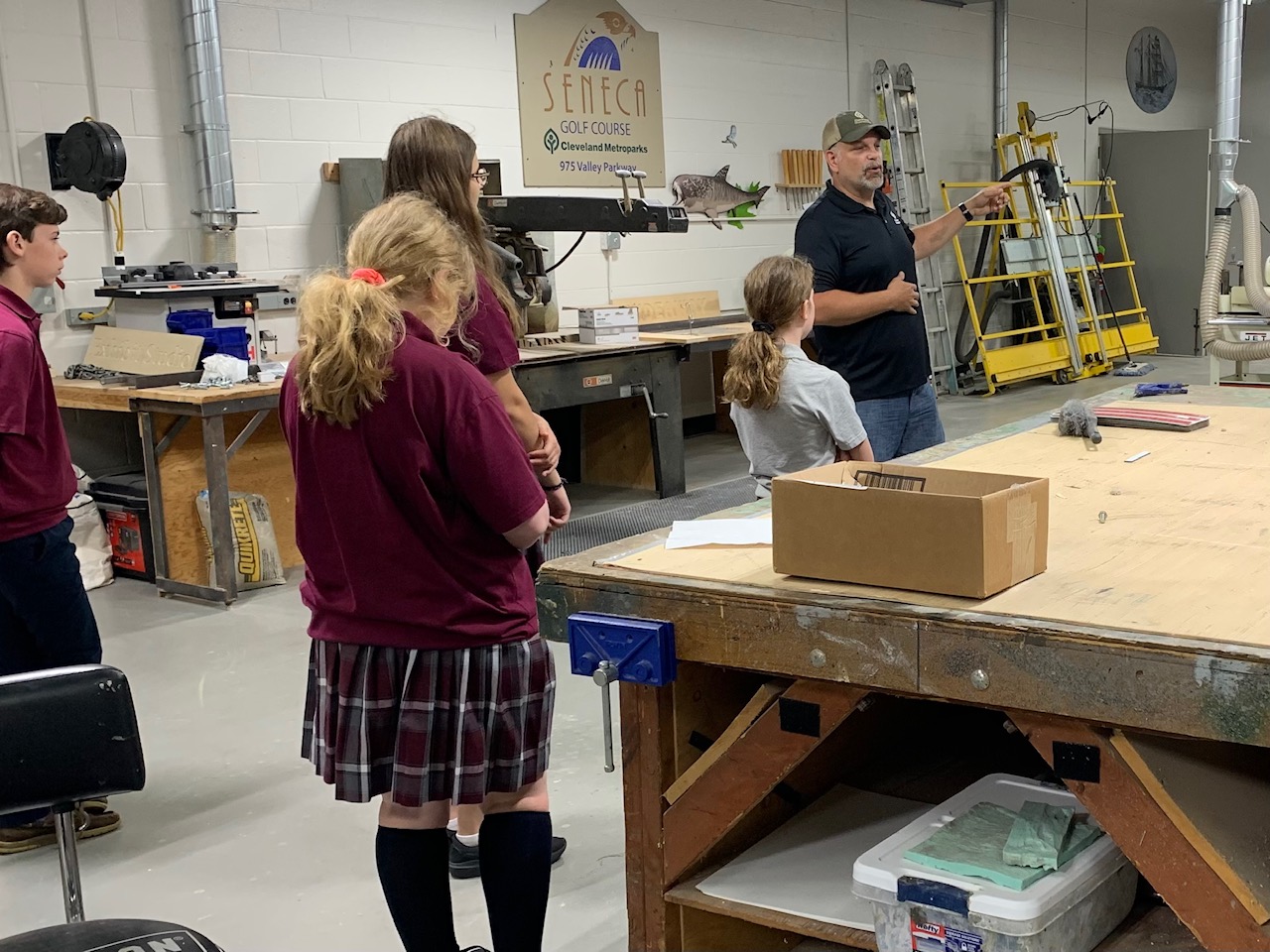 We believe that developing a child's career awareness is critical. By planting the seed at a young age, children are less inhibited and in the process, will discover hidden talents and preferences. An abundance of career exploration takes place through classroom learning, problem-based learning, clubs, and summer camps.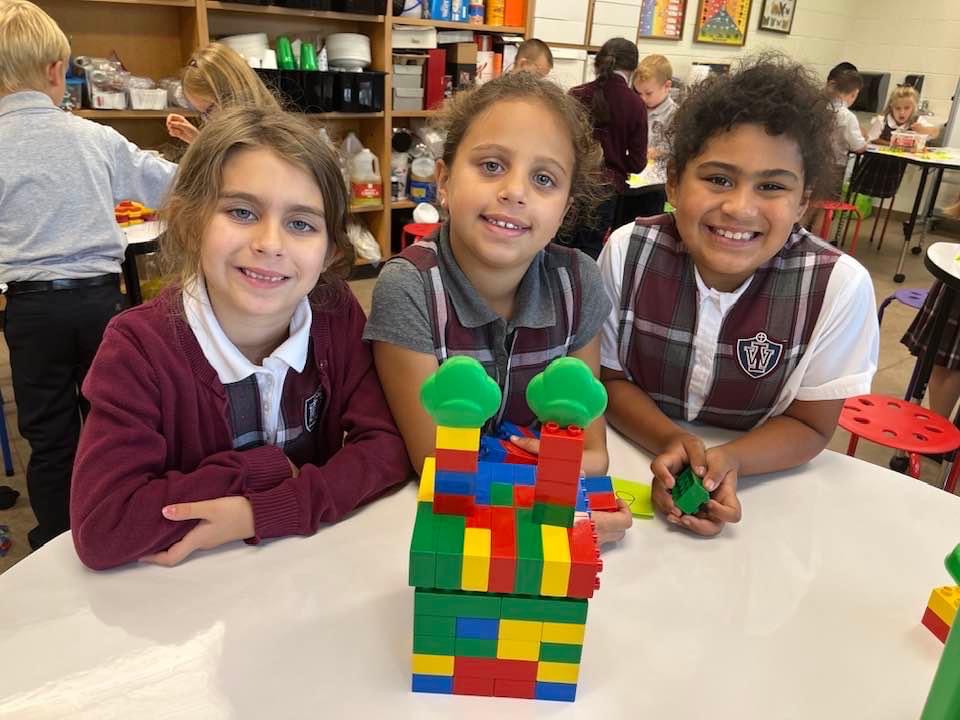 Our Primary STEAM Lab supports our youngest students, Kinder Prep through grade 5, as they design, create, and test in a supportive environment. Whether making a prototype or testing a design, the students are encouraged to use WARRIOR thinking and the WARRIOR Design Cycle as they learn.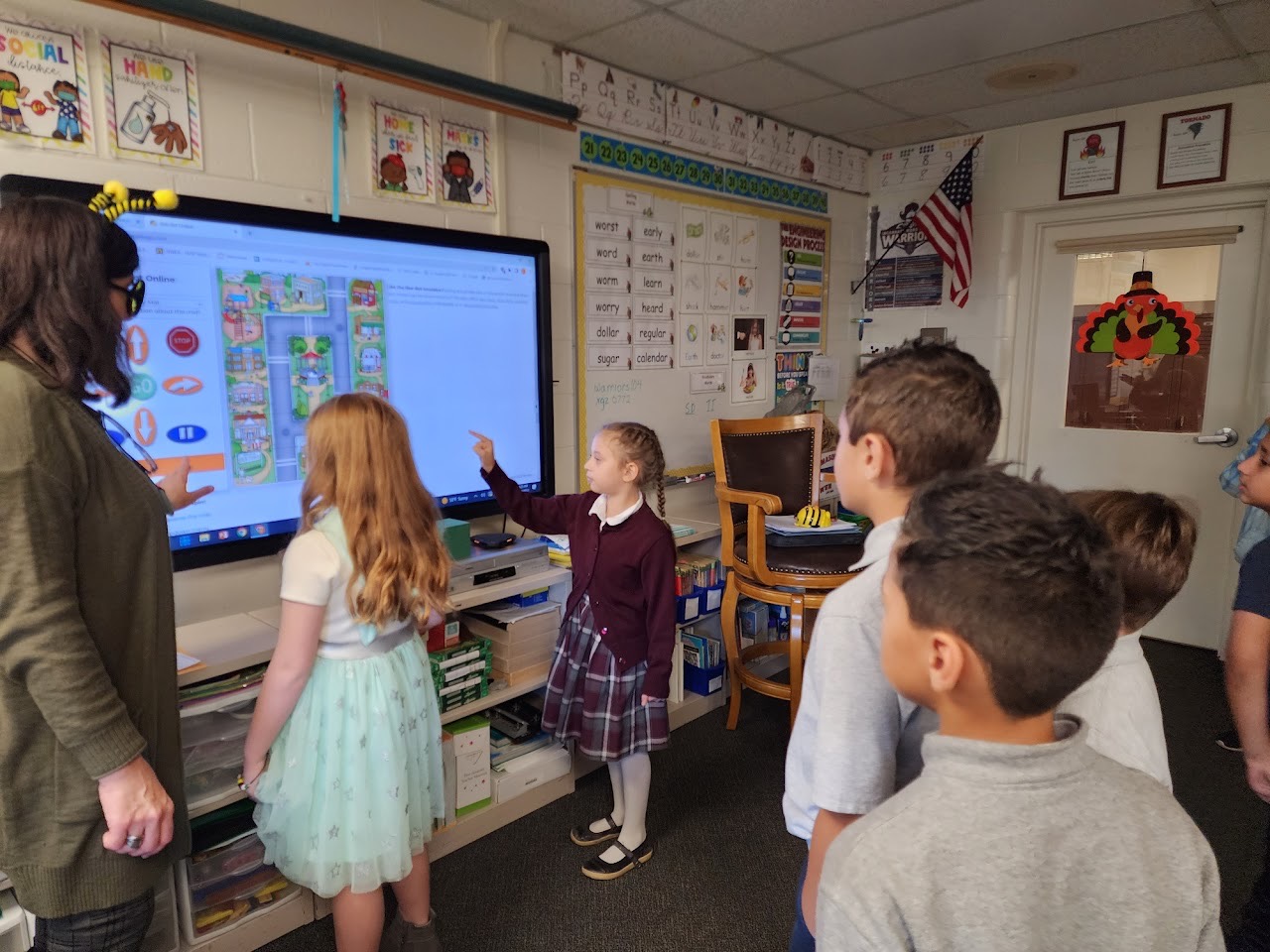 COMPUTATIONAL THINKING IN PRIMARY
Our young learners are introduced to the fundamentals of computational thinking skills in collaboration with core disciplines. Through the use of Bee Bot robotic technology, students learn to program through coding and apply this to what they are learning in the classroom. These robots also reinforce concepts such as cause and effect and directional language.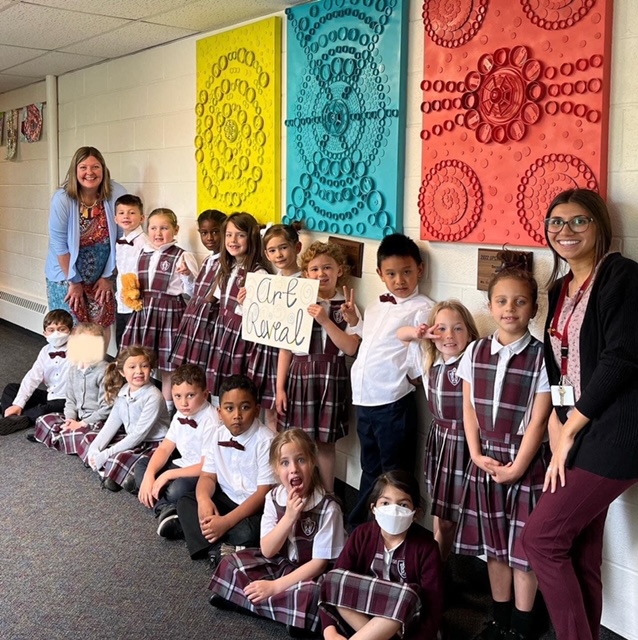 K-2 ART REVEAL PBL (Problem-based Learning)
How can we reduce the waste in our world? The primary students answered this question by solving a problem in our building. Using design elements learned in Art, the students were able to reuse waste to create a beautiful mural utilizing design principles learned in Art class.