Click here to let us know if you're interested in coaching a Warrior team!
COACHING RESPONSIBILITIES
Coaches are responsible to know and be an example of the CYO Mission & Values and the CYO Philosophy, outlined in CYO Charter Articles 2 and 3 of the CYO Charter & Bylaws.
Coaches are required to attend annual pre-season coaches meetings and identified training sessions.
Coaches are responsible to teach the rules of the sport and the proper skills, techniques, strategies, and tactics for their sport in an age-appropriate manner.
Coaches are responsible to conduct themselves in an appropriate fashion at practice and competitions, to wear required credentials and to be in accordance with Bylaw 8.
Coaches are responsible for the supervision of their team at practices and competitions, as well as the conduct of their spectators at competitions.
Coaches must be represented at all scheduled practices, games and other events.
Coaches may not hold closed practices. Parents, CYO leaders, and parish leadership may attend practices and contests and are expected to demonstrate behaviors that uphold the mission, values, and best practices of CYO.
It is recommended and encouraged to have women acting as head or assistant coaches in girls' sports. When a girl's team is coached by men only, it is required that a woman 18 years of age or older be associated with the team, and in attendance at all practices and games. In the case of a woman coaching a boys team, it is required that a man 18 years of age or older be associated with the team, and is in attendance at all practices and games.
Grade School Age Requirements
Head Coaches: 19 years of age or older
Assistant Coaches: 16 years of age or older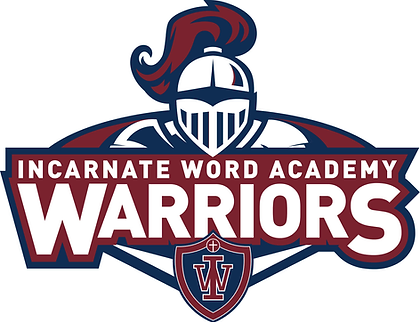 COACHING REQUIREMENTS
Steps to Coach at Incarnate Word Academy:
Complete Volunteer Application
Read and sign the Diocese of Cleveland "Policy for the Safety of Children in Matters of Sexual Abuse."
Attend a VIRTUS abuse prevention program. Offered by St. Gabriel. This is a one time requirement.
Register at virtusonline.org. Click the "First-time registrant" button on the left-hand side to create an account, or log in with your user ID and password if you previously created an account.
Select "Cleveland, OH (Diocese)" in the drop-down menu.
Assistant coaches who are 16 & 17 years old are not required to completed VIRTUS
Complete a fingerprint based background check.  BCII fee is $22.00.  FBI fee is $24.00.  FBI check is only needed if you have not lived the last 5 years in Ohio.  Fingerprinting  is usually done at live Virtus training session.
Register and complete a Coaches Development Program (CDP) Offered by CYO. This is a one time requirement.
Complete Concussion Training Course (Required every 3 years).
Lindsay's Law (Required annually)
Complete Acknowledgment of Understanding & Responsibility.
Provide a copy of your Drivers License.