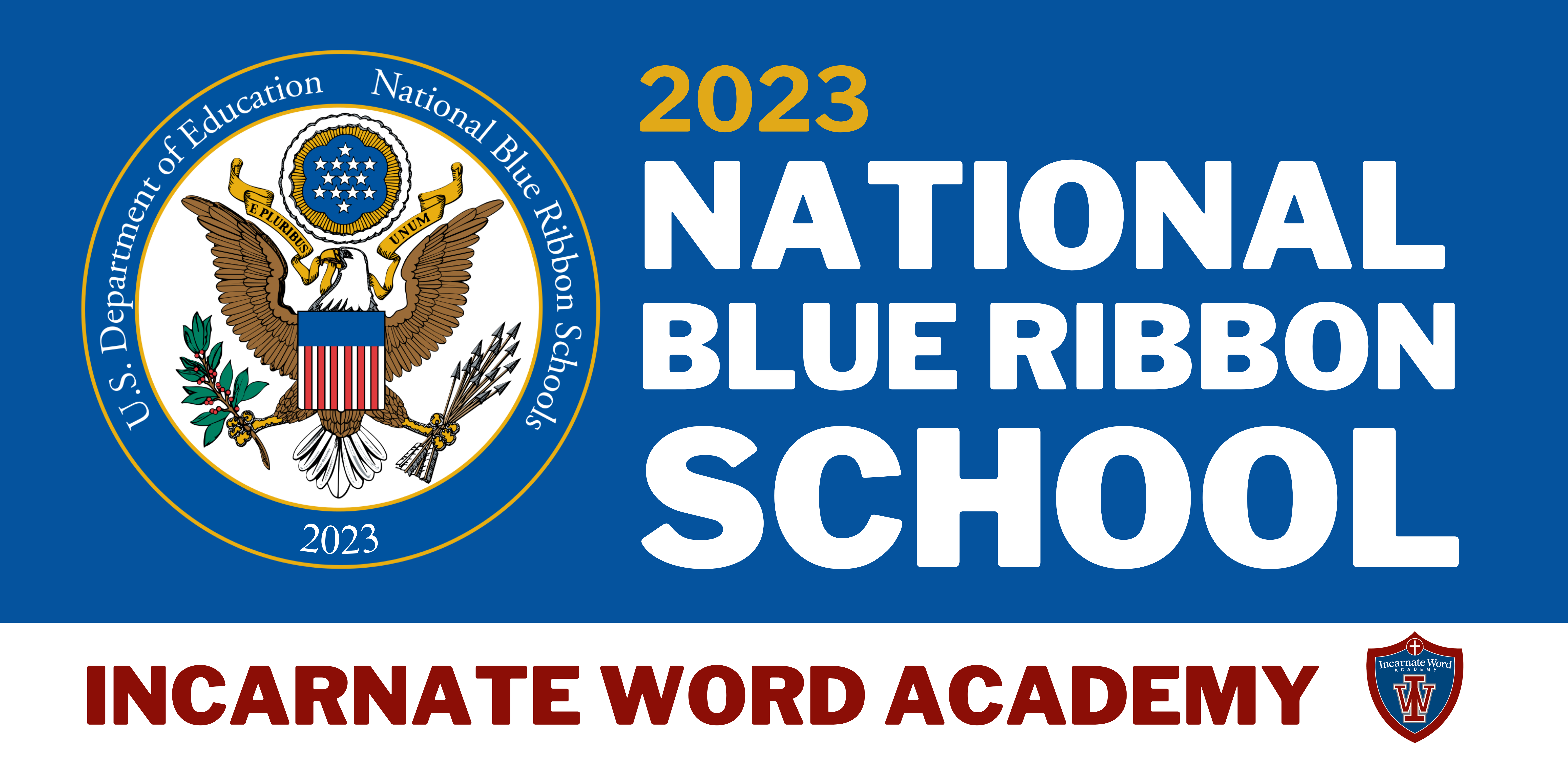 We are extremely pleased and humbled to announce that Incarnate Word Academy has been named a 2023 National Blue Ribbon School for High Achievement. We were previously recognized as a National Blue Ribbon School in 2013 and felt it was important to go through the process once again.
In order to qualify for this prestigious award, students in Grades 3-8 must achieve an average composite score in the 85% national percentile in both reading and math on the NWEA MAP Test. Failure to achieve these results in any of the individual grade levels automatically disqualifies the school. The school must also provide a written narrative detailing all aspects of the school that distinguish it from other applicants. 
It is also worth noting that there are 32,461 private schools (both faith-based and secular elementary and high schools) throughout the United States, and only 50 of these schools nationwide (less than 1%) are selected to apply each year. This year, a total of just 40 private schools, elementary or high school, were selected as National Blue Ribbon Schools. 
This is an accomplishment for the entire school community to celebrate as it truly takes all of us working together to achieve these results. It speaks volumes about the dedication, commitment, and hard work of our students, parents, faculty, staff, administrative team, board of directors, stakeholders, and Sisters all working in tandem with one another to create such a unique and impactful school culture.
Thank you for your continued support and may the Incarnate Word continue to bless, guide, and protect us. Go Warriors!