Inspiring a passion for knowledge.
Primary School
The Incarnate Word Academy Primary Grade experience begins in first grade and continues through third grade. Our primary school teachers strive to build on the math and literacy skills taught in kindergarten in addition to preparing students for the transition into the fourth and fifth intermediate grades.
Our Primary Literacy Program provides systematic, explicit instruction and practice in the foundational skills students need to be successful readers and writers—print concepts, phonological and phonemic awareness, phonics, and fluency. Additionally, handwriting, spelling, word analysis, and vocabulary help students build the essential foundation for fluent reading and comprehension.
Intermediate School
Students in grades four and five are a part of our Intermediate School. While they are no longer a part of the primary grades, they are growing and working toward the transition to becoming a Preparatory student at IWA. With this transformation comes a focus on students becoming more independent and accountable for their learning and organizational skills, all with the support of a small group of specialized teachers.
Every student has both reading and language arts daily in a 90-minute block of time. This allows the teacher the flexibility to develop concepts in a meaningful way. A love of reading is the focus in the intermediate level, as novel studies are immersed with other subjects. The Accelerated Reading program is used to challenge students to read at their independent reading levels, while gradually offering more complex texts.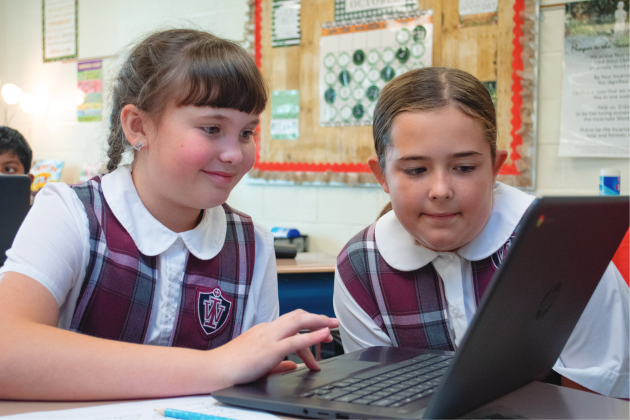 List of Classes & Clubs
Example Item Would Go Here
Example Item Would Go Here
Example Item Would Go Here
Example Item Would Go Here
Example Item Would Go Here
Example Item Would Go Here
Example Item Would Go Here
Example Item Would Go Here
Example Item Would Go Here
Example Item Would Go Here
Example Item Would Go Here